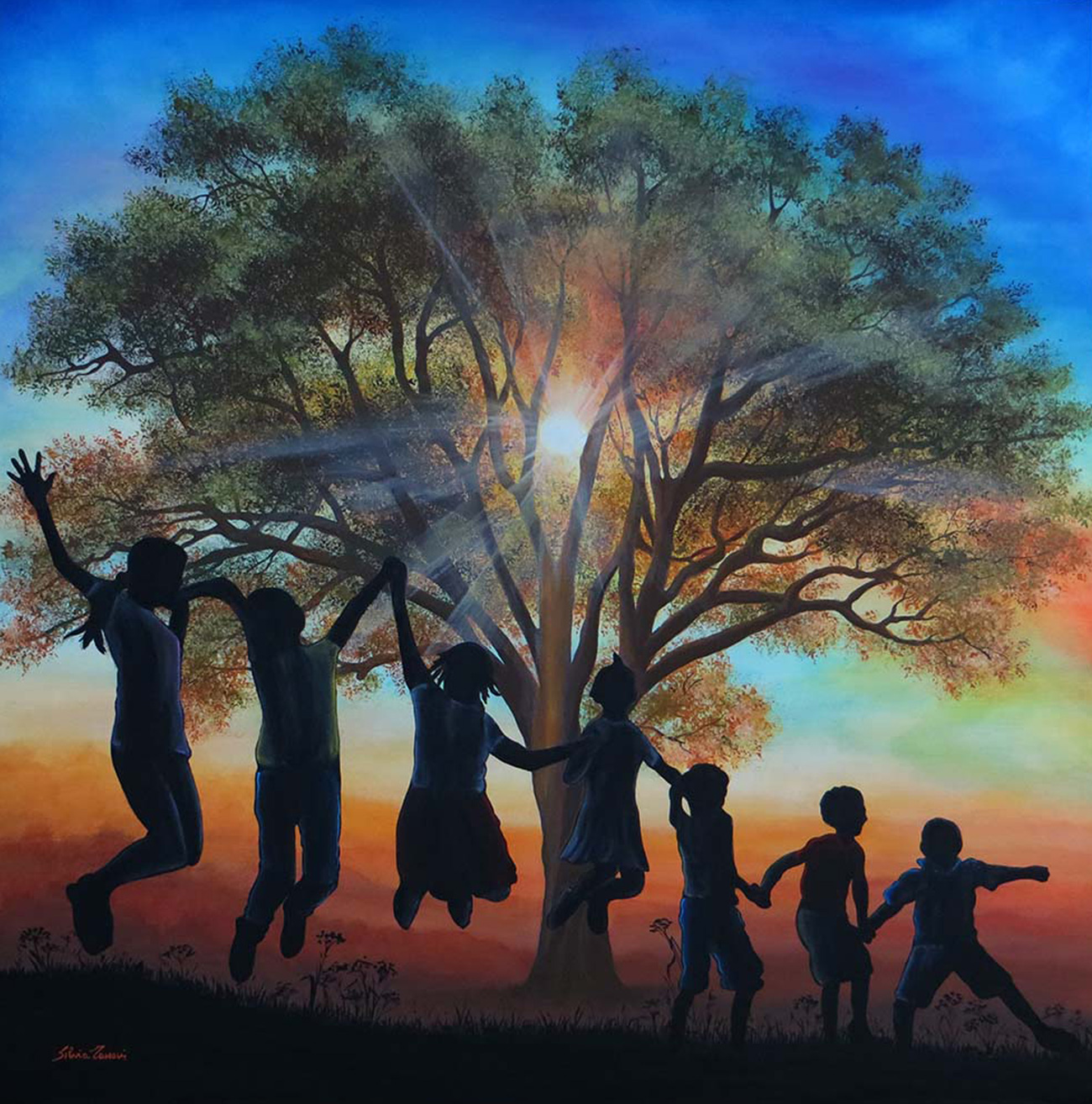 17 Mar

Silvia Tassoni gives a painting to Unicef as a present at the 58th edition of the "Ragno d'Oro (Golden Spider)" award.

On the occasion of the 58th edition of Unicef 2014 "Ragno d'Oro" award, following the iniziative of Modena Artists Club "Circolo degli Artisti", Silvia Tassoni gave a painting called "Life force" as a present to Italian National Unicef President Mr. Giacomo Guerrera.
Life in the world exists only if supported by life force of solidarity among populations. Children happily playing are the evidence that it is possible to create, with everyone's commitment and solidarity, a simple, happy and discrimination-free world.
Also nature, represented by the tree, in order to grow and develop with all of her flourishing force, needs a few simple and essential things, which nurture her as a single life lymph: earth, water, sunlight. For human beings it is the same, the essential lymph is solidarity.
This work of art will be displayed in Unicef headquarters in Rome.
This initiative took place at the prestigious location of Villa Cesi in Bagazzano near Nonantola. Prizes were also awarded to Mr. Sandro Bellei for journalism, Mr. Giovanni Battista Cavazzuti Science Prize, Mr. Pietro Ferrari Industry Prize and Mr. Simone Grandellini for Sports.
Here are some pictures of the event:
SalIn case any picture is damaging author's copyrights, please inform us and they will be immediately removed.